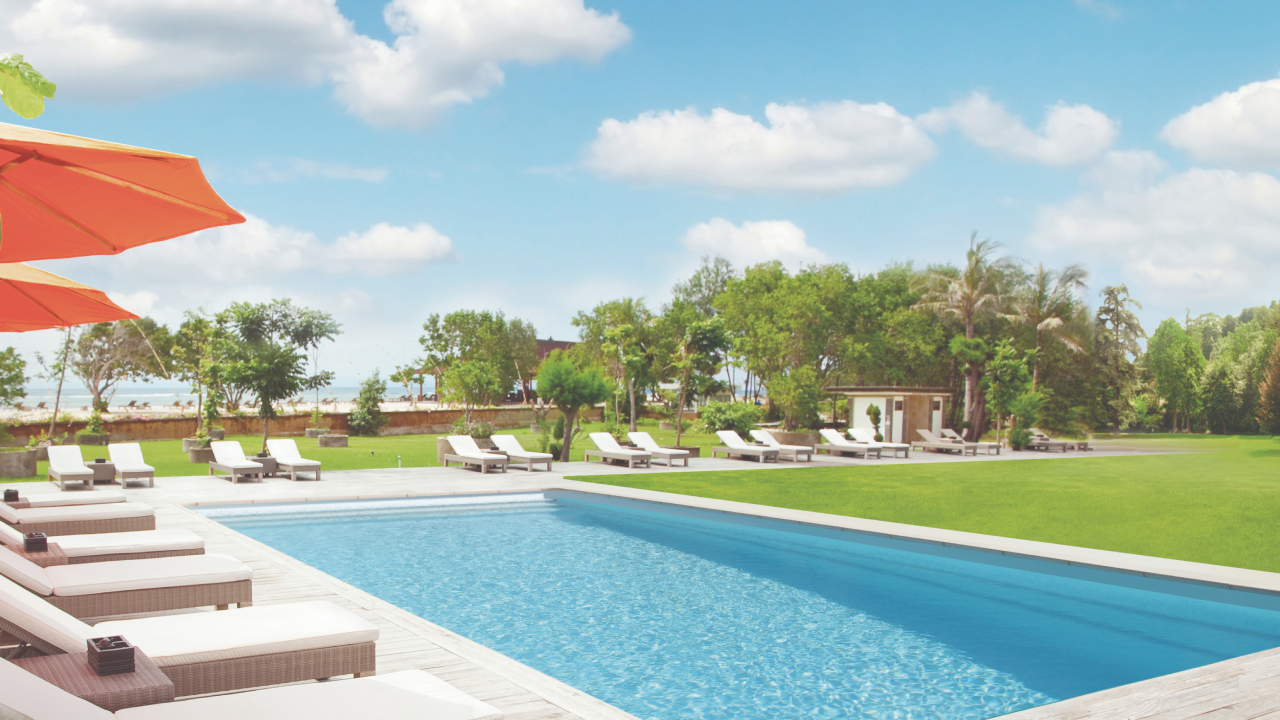 Rectangular pools
These are the pools we all have in mind, a perfect rectangle of minimalist and elegant shapes. With a choice of sloping bottom –for jumping into the deepest part– or flat bottom –ideal for enjoying a session of water games with the family and standing up in the whole pool–.
Pools with cover
The Cover range includes a structure in which your installer can integrate a shutter inside your pool, to close it easily and prevent children or animals from falling in. As well as being functional, it is also aesthetically pleasing, as the cover and pool always go perfectly together. 
Small pools
Who said that small gardens don't have room for a swimming pool? At Mon de Pra we adapt to your needs, manufacturing compact, narrow, elongated or square models to optimise water consumption and available space to the maximum.
Pools with hydromassage
Pool and hydromassage all-in-one. What more could you ask for? Designed to enjoy an invigorating bath and also to relax in the sparkling bubbles of the relaxation area or hydromassage area. Close your eyes… What do you imagine in it?
Swimming pools with a beach
These are very practical, as they combine two surfaces: a deeper one for swimming and a flatter one -what we call the beach- to stretch out and sunbathe or for the children to play in peace and quiet.
Original pools
At Mon de Pra we have curious pools with organic, elliptical and oval shapes. Beautiful, sinuous, creative pools, not at all square… Pure elegance for large and different gardens.
Pools for swimmers
For some people, the pool of their lives is the one that allows them to do a few lengths without leaving home. Aware of this, Mon de Pra was the forerunner of the first prefabricated swimming pools in the form of a swimming lane.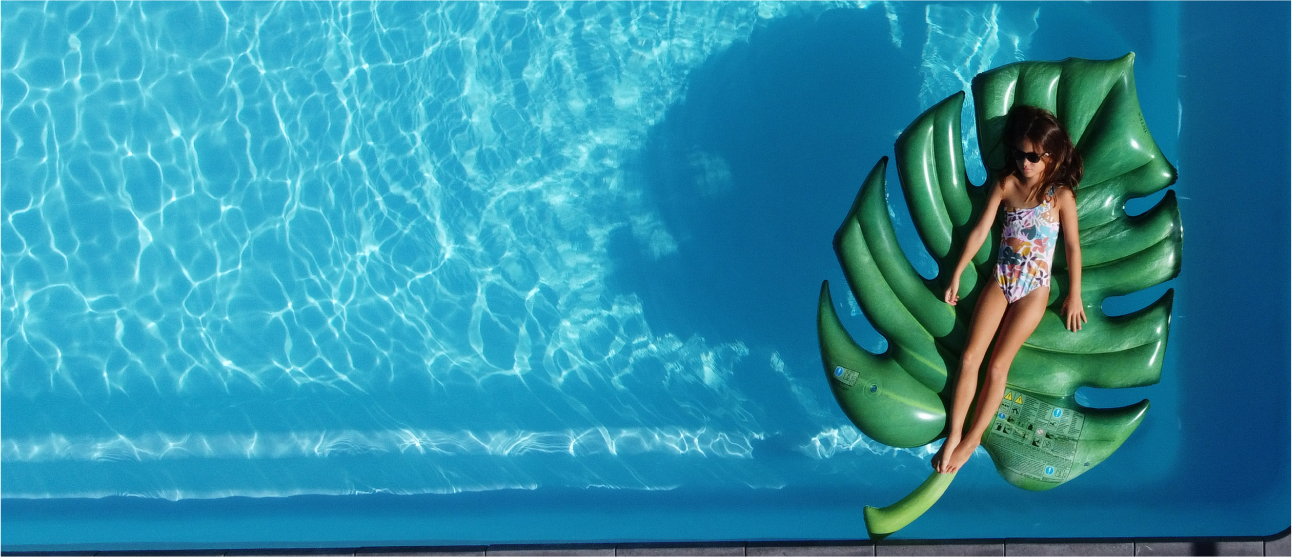 ---
The colour of the pool
of your life
You have 5 shades to choose from
to personalise the pool of your dreams.
Blue
Sky blue conveys a deep peace and serenity. The colour of the water in these pools is extremely relaxing.
Beige
An elegant and formal colour, which brings a balanced and paradisiacal touch to your garden. A tone similar to that of light sandy beaches.
White
White is a fresh, pure, diaphanous colour. The colour of innocence, a tone that looks good in any environment and brings a crystalline touch to your pool.
Grey
Similar to white with more strength and at the same time serenity. Grey is a calm colour that, curiously, brings strength and vitality. A colour that never tires.
Green
The soft pastel green transports us to crystal clear waters. This aqua colour is perfect for recharging your batteries when you need it most.
*The colours of Mon de Pra's range may vary slightly depending on location, weather, position of the installation, etc.
---
High quality
polyester pools
Having a Mon de Pra pool will make your garden more attractive, luxurious and functional.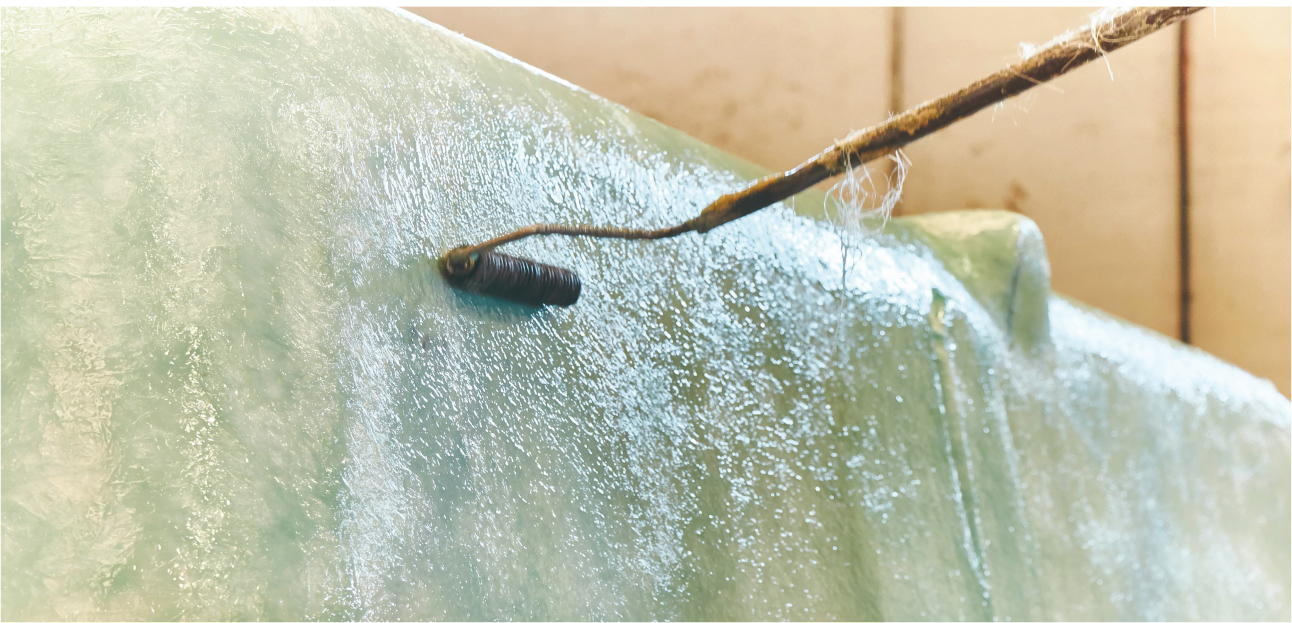 Our pools are made of resin and fibreglass. One of the key aspects is the one-piece manufacturing concept to avoid water loss over time.
It is also essential to ensure the use of the highest quality paints (gelcoat), glass fibres and resins to ensure the durability of the pool. Some of our pools in 2022 turned 30 years old.
Why are fibreglass pools booming?
Fibreglass pools have been breaking sales records for years. Nowadays and thanks to the numerous advantages that our swimming pools represent for the users, these are the most chosen ones.
Without a doubt, the designs are becoming more and more spectacular and have nothing to envy to other types of swimming pools. In addition, the quick installation and peace of mind they offer are undoubtedly a major reason for choosing a polyester pool.
---
Customising
There are hundreds of models of polyester pools, so we're sure you'll find the pool of your life.
Easy maintenance
The cost of maintenance is cheaper than other pools. The smooth Gelcoat surface prevents algae or fungi from adhering. You just have to maintain the correct pH and run the cleaning robot cleaning material correctly.
Fast installation
Once the pool has been delivered to your home, and the climate allows it, you'll have it installed in a few days. This is in contrast to the case of built-in pools, which can take months to install.
Optimum price
Polyester pools are normally cheaper than construction pools. Not just the purchase price, , but also in terms of maintenance.
Quality control
Our pools have no watertightness problems. All of them undergo an exhaustive quality control to guarantee your satisfaction and that of your family. It is our top priority and currently our watertightness guarantee is up to 20 years.