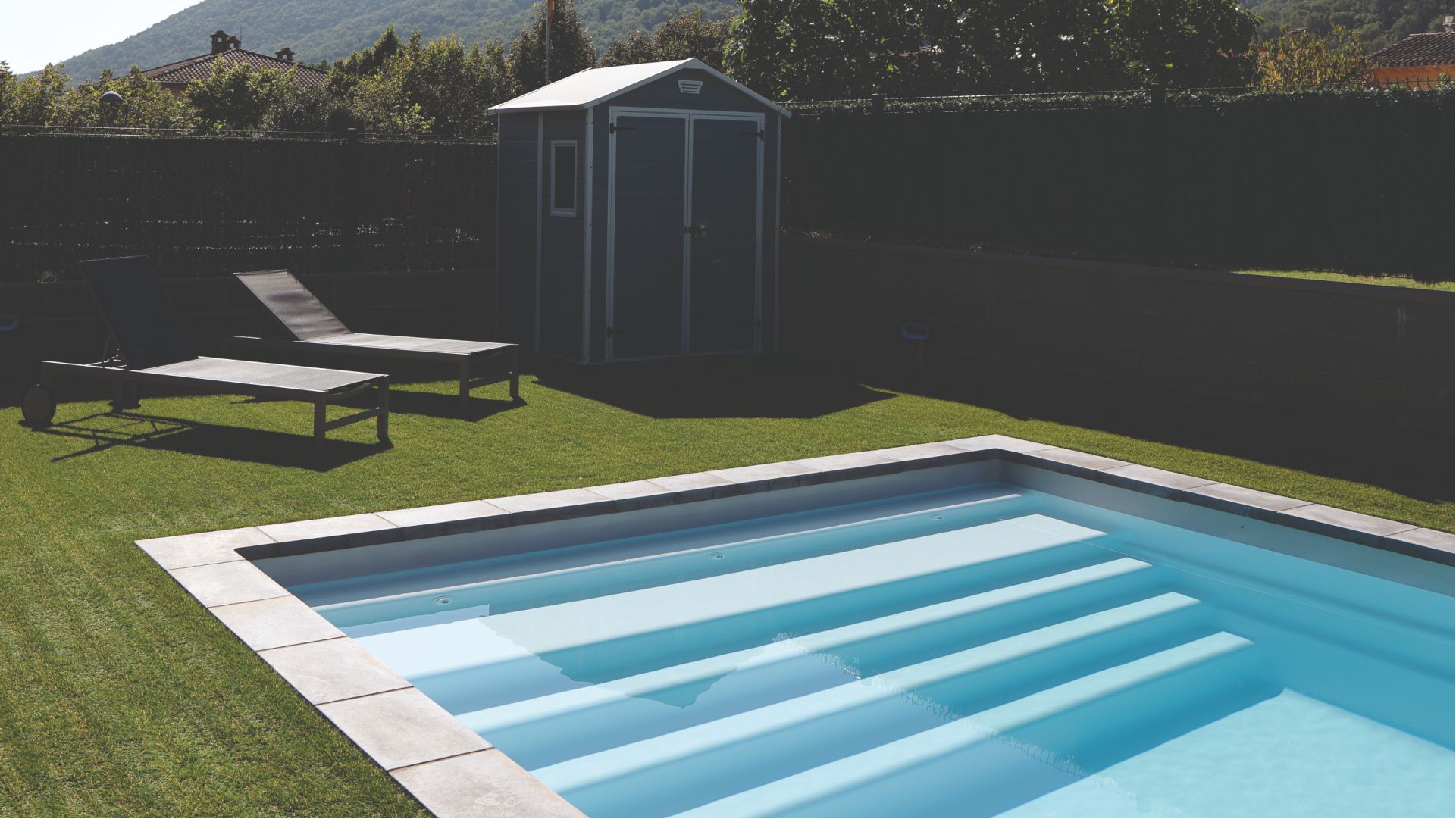 More bathing in each bathing
If you think the size of a pool is directly proportional to the amount of enjoyment it can provide, then Wide is the pool of your life. A classic-shaped model, with a very long bench in which to relax before taking a dip. A pool with vertical walls, with a bathing area so large that it turns this model into a XXL-sized illusion.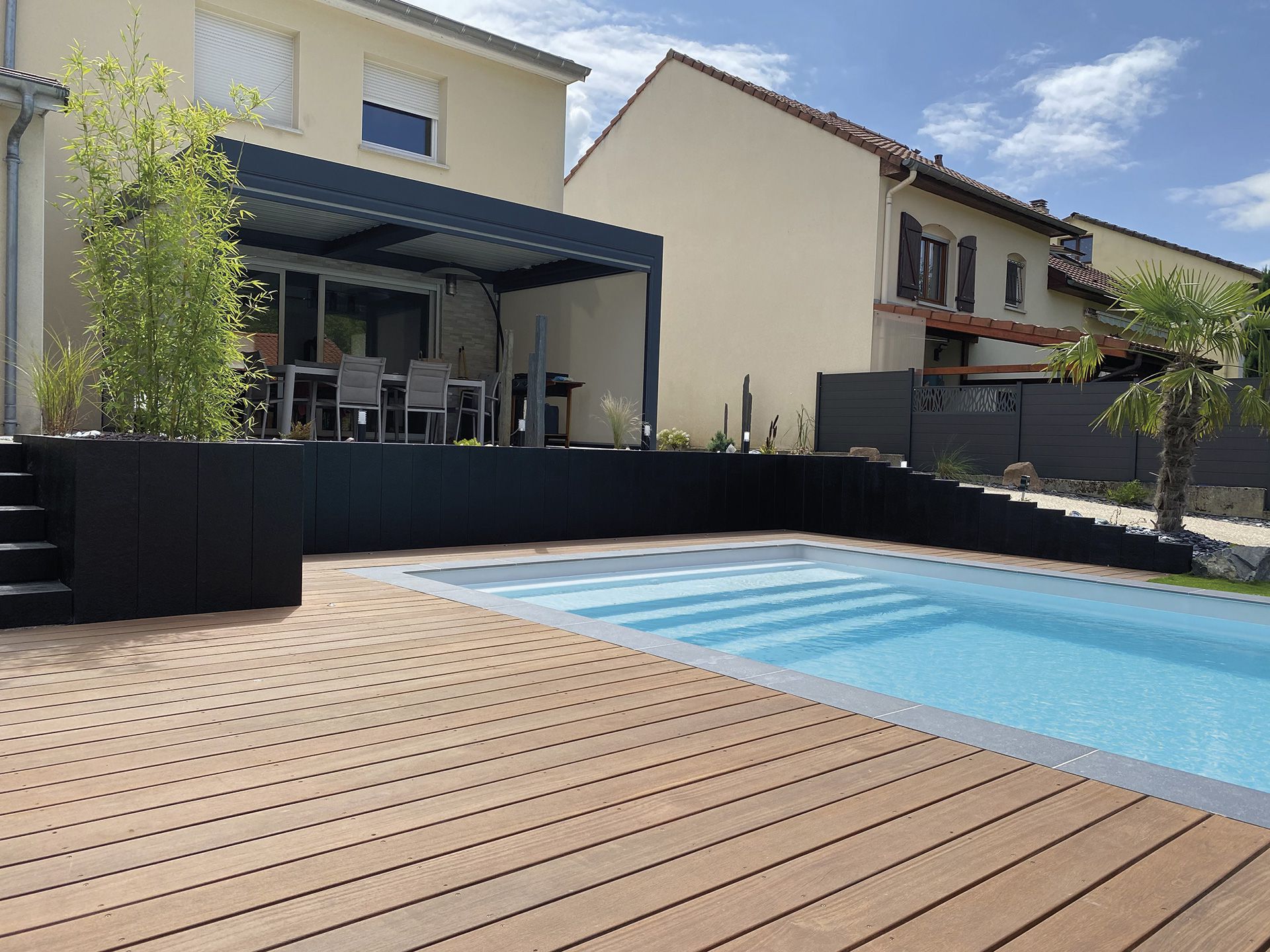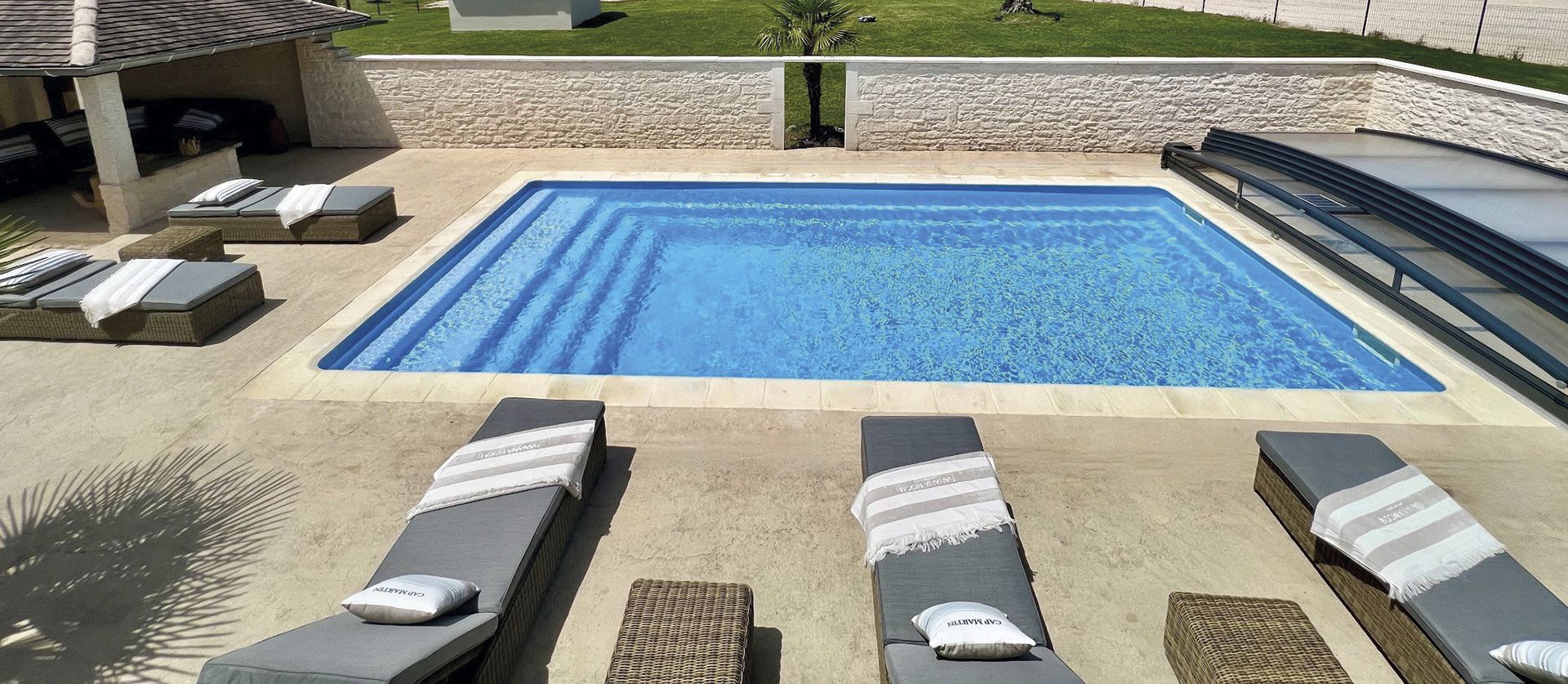 ---
Models
Click on each model to learn more about
its measurements in more detail.
Length
Width
Depth
Straight bottom
Sloped bottom
Click on the circles to learn more about this model.
Safety step
The completely non-slip step allows easy and safe access to the pool.
Relaxation Bench
A second step of 60 cm. wide, to be used as a relaxation area.
Flat bottom at 1.50 m.
In this way, you can stand all over the pool.
Vertical walls
To ffer a more classic design and a larger bathing area.
---
---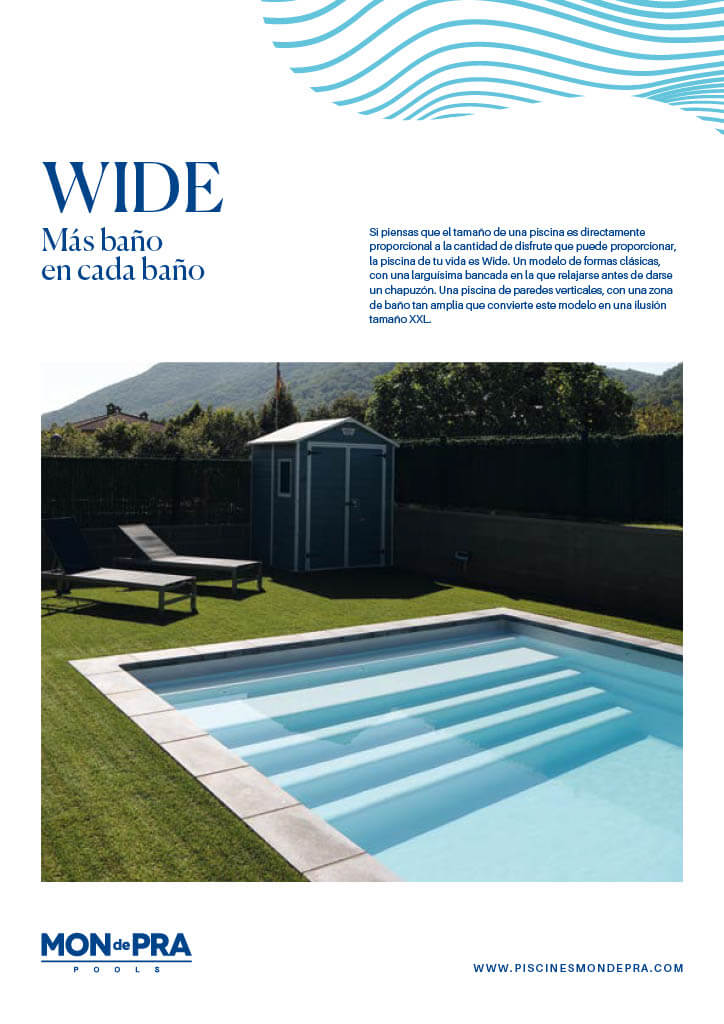 Download the product sheet for this product
Here you will find all the information you need and the models available to help you decide which Mon de Pra pool best suits you and your dreams.
Download our catalog here