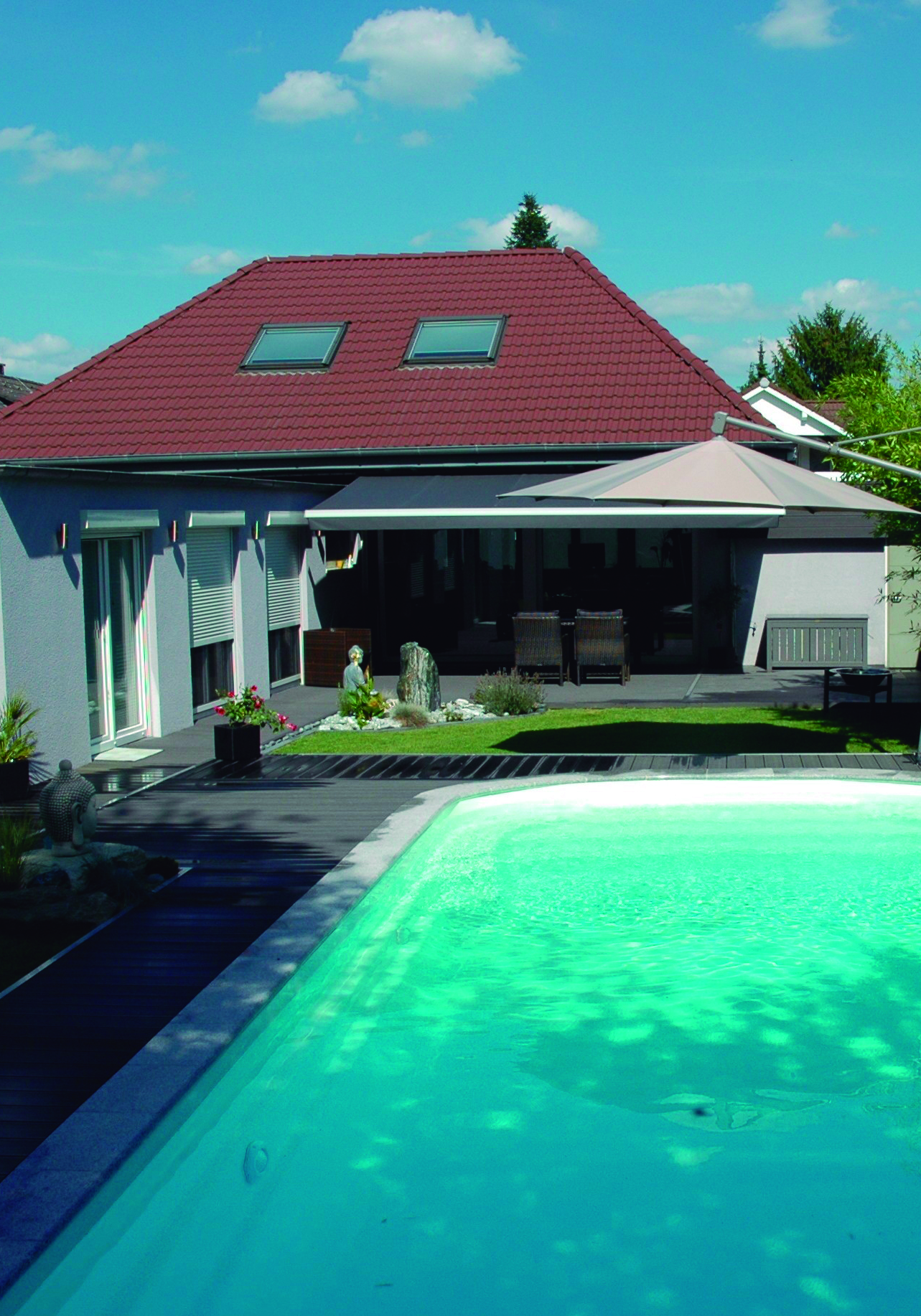 Pleasure in good company
When we designed this model, we thought of using the entrance and exit area of the pool as a place to relax, without the need to get into the water. In this way, you and your family can enjoy the pool of your life, each in your own way, depending on what you feel like at any given moment.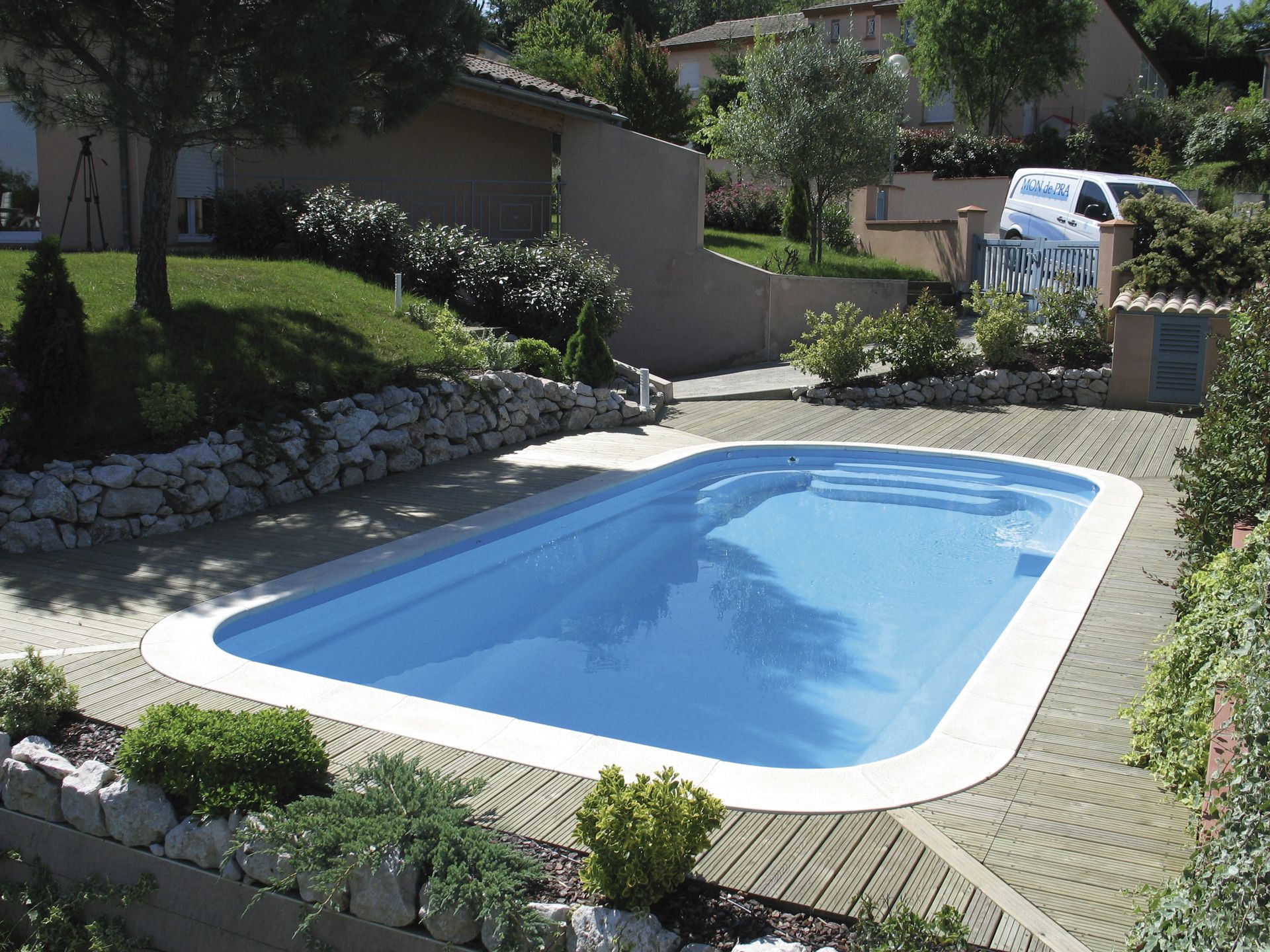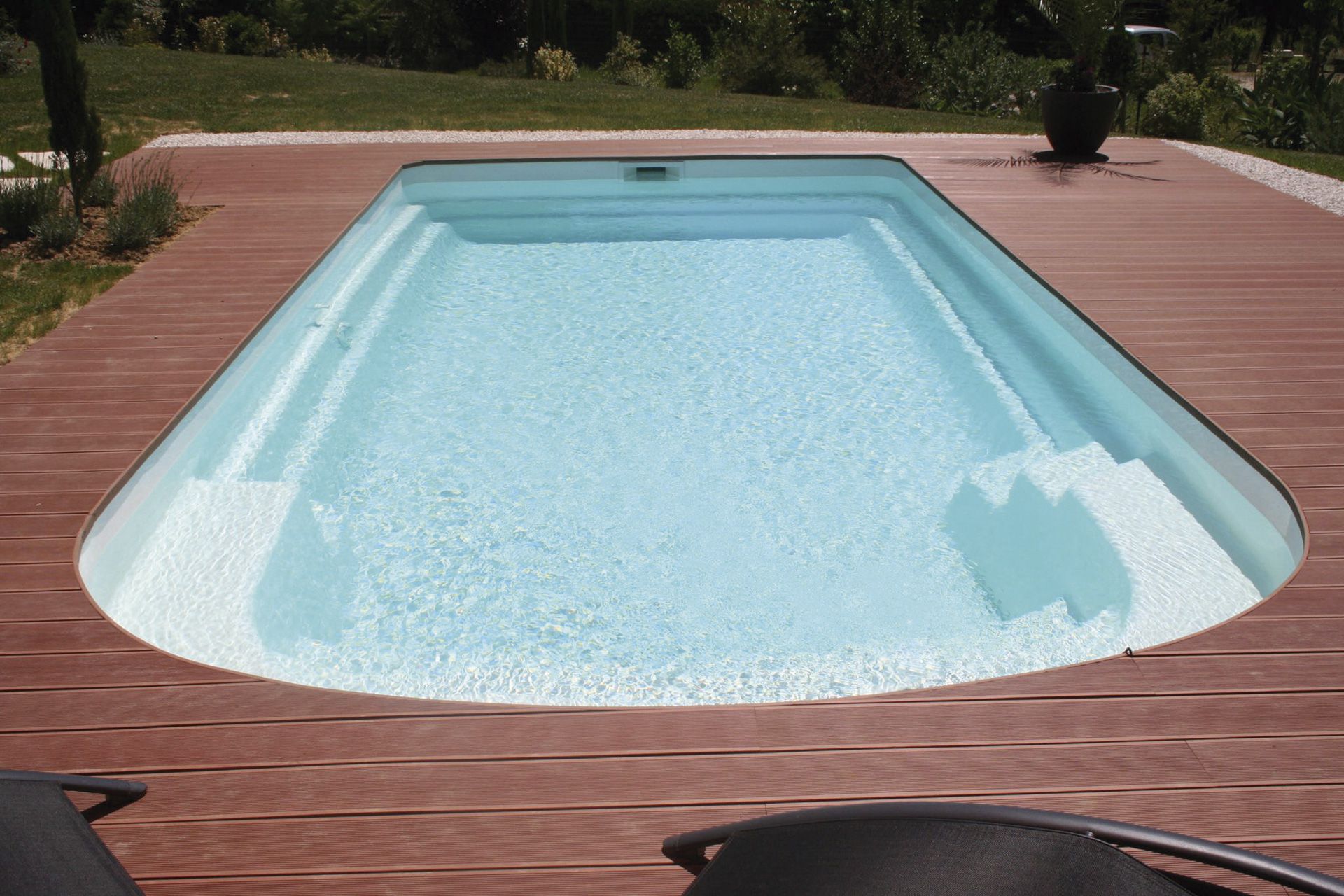 ---
Models
Click on each model to learn more about
its measurements in more detail.
Length
Width
Depth
Straight bottom
Sloped bottom
Click on the circles to learn more about this model.
Wide benches
Its wide dimensions allow the whole family to relax.
Interior step
A practical, wide, non-slip step with easy access.
Flat bottom at 1.50 m
You have the option of a flat bottom, so that you can stand upright in the whole pool, or a sloping bottom like the Deep model.
Sloped bottom
You can also ask us for two areas with different depths.
---
---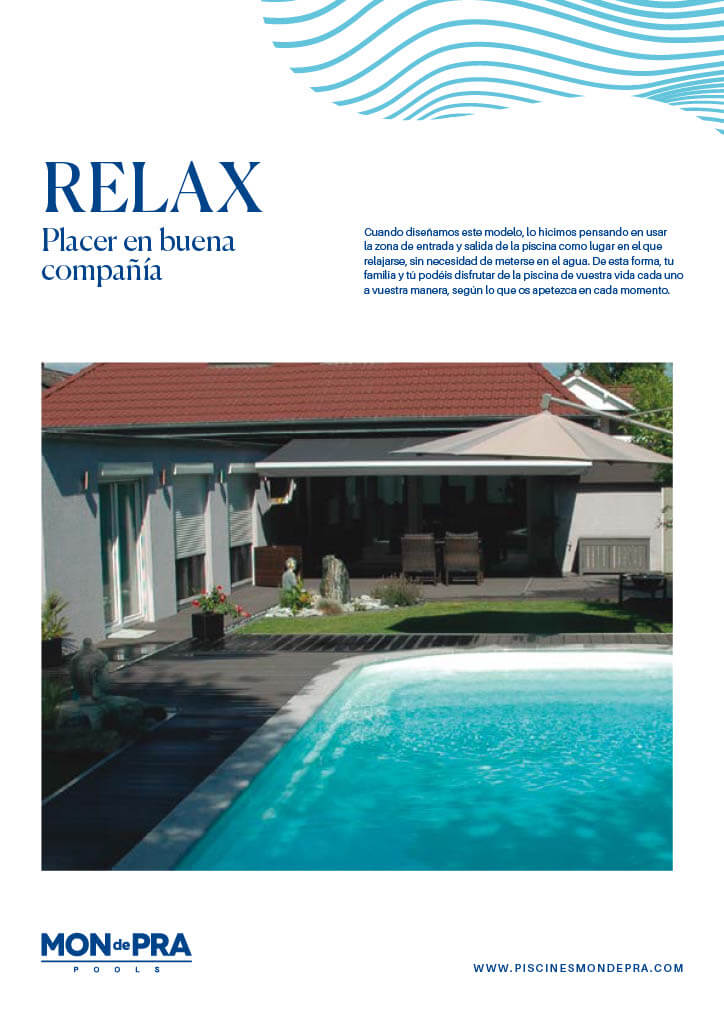 Download the product sheet for this product
Here you will find all the information you need and the models available to help you decide which Mon de Pra pool best suits you and your dreams.
Download our catalog here