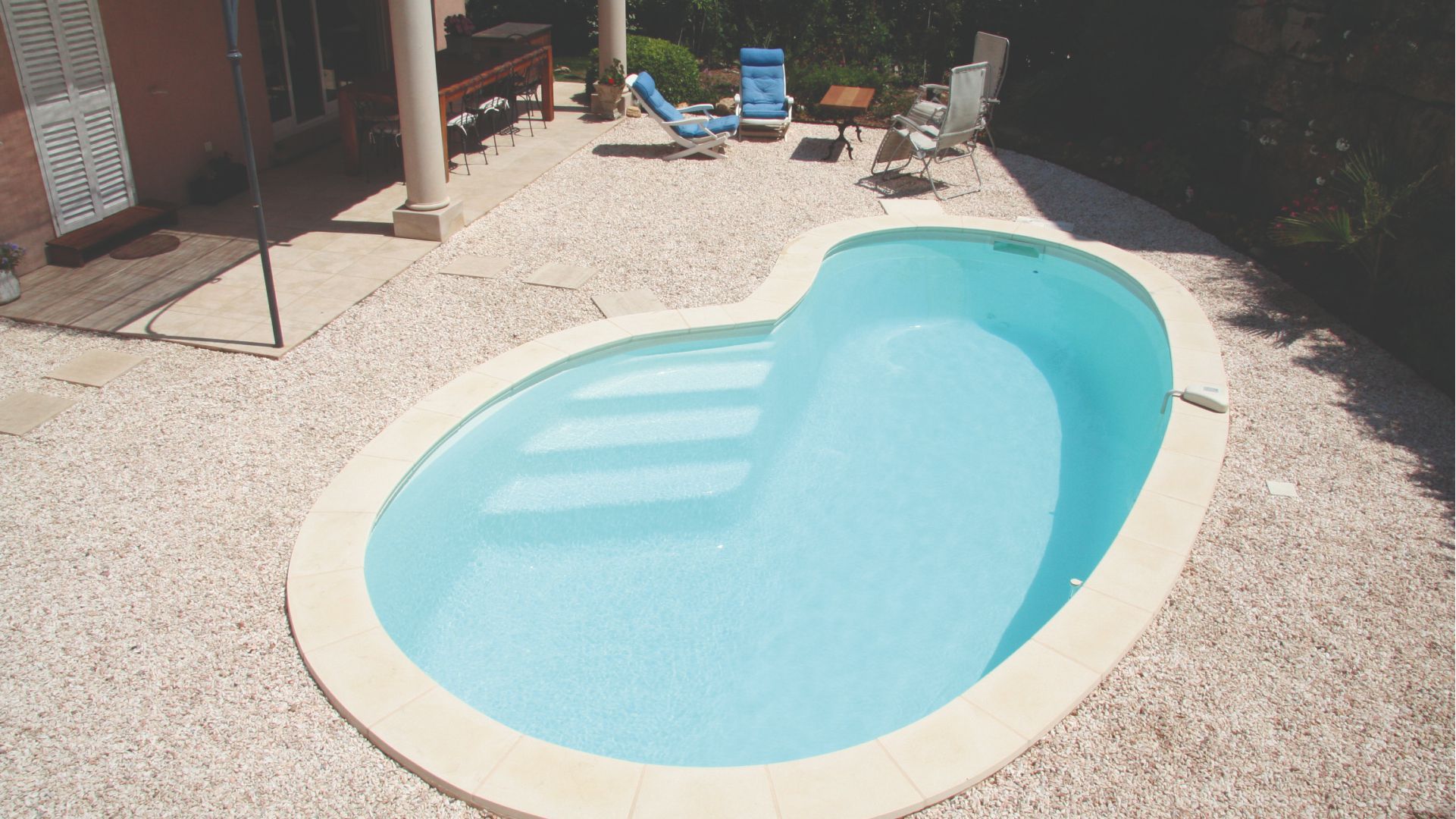 Our pool as never before
When we think of the swimming pool of our childhood, many of us think of an Elliptic: the classic pool with its rounded and dynamic shapes, which adapts very well to all types of landscapes. Elliptic can have a large bench for the whole family. Its new design optimises the space on the stairs even more, so that you can sit and relax after a refreshing bath.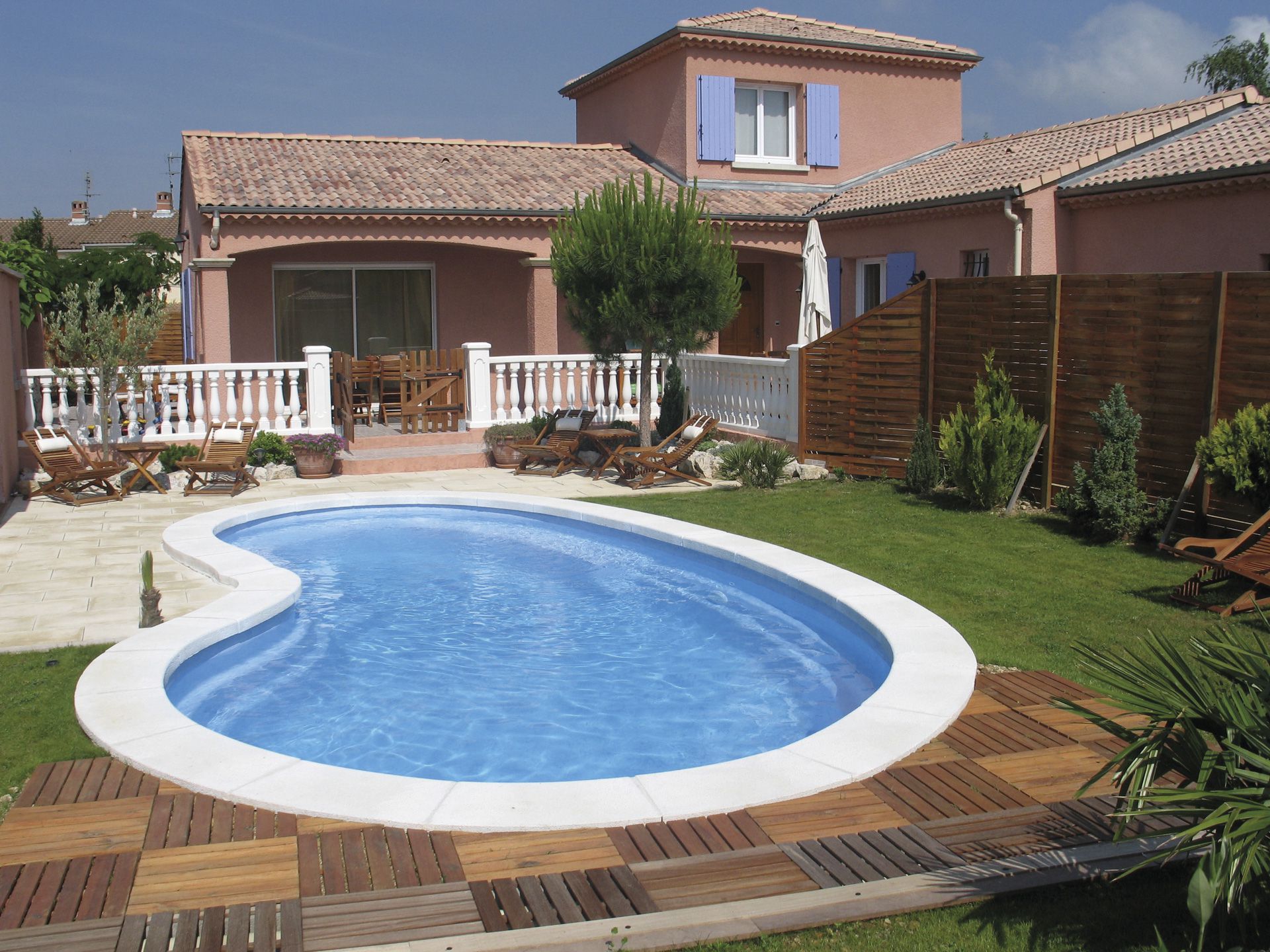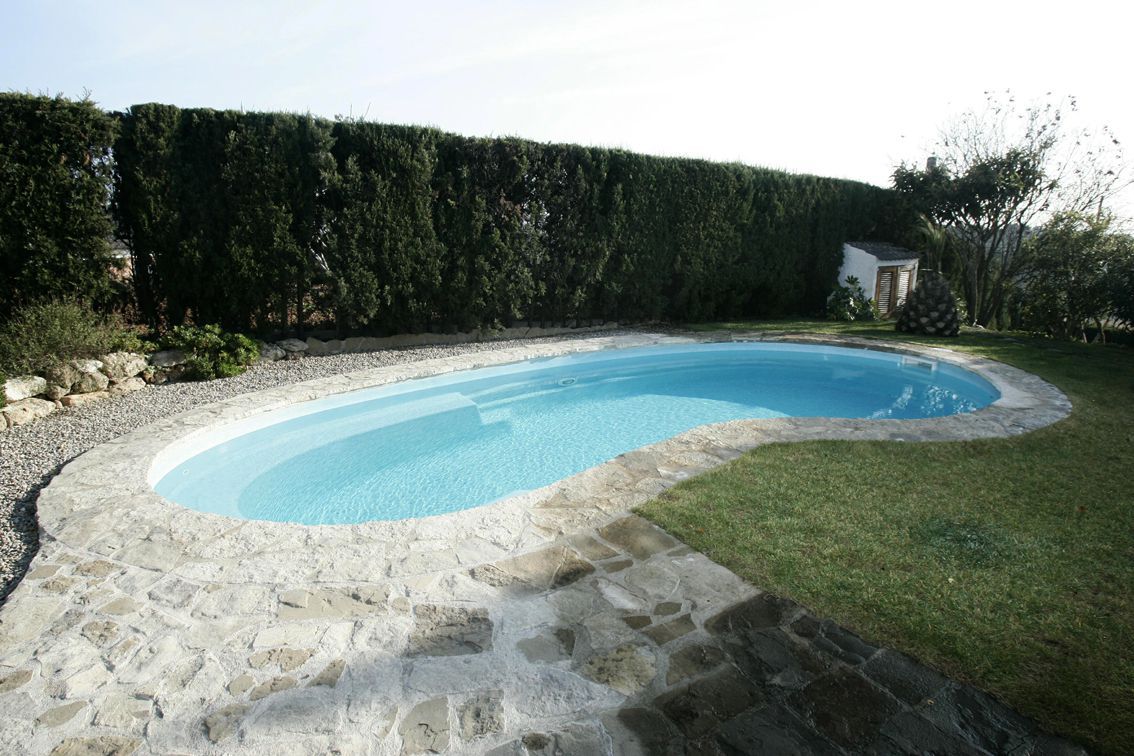 ---
Models
Click on each model to learn more about
its measurements in more detail.
Length
Width
Depth
Straight bottom
Sloped bottom
Click on the circles to learn more about this model.
Easy access step
A harmonic, non slip step over the whole surface.
Large relaxation bench
For the relaxation of the whole family and with the possibility of including a hydromassage.
Access step to the bench
A small step so as to access easily the relaxation zone.
---
---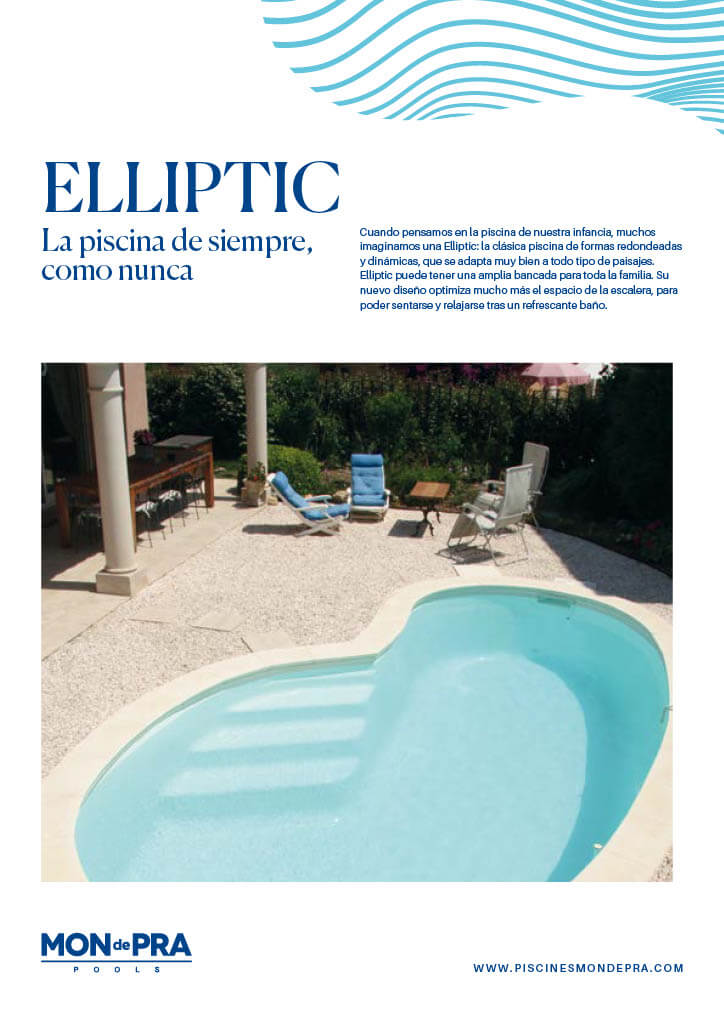 Download the product sheet for this product
Here you will find all the information you need and the models available to help you decide which Mon de Pra pool best suits you and your dreams.
Download our catalog here