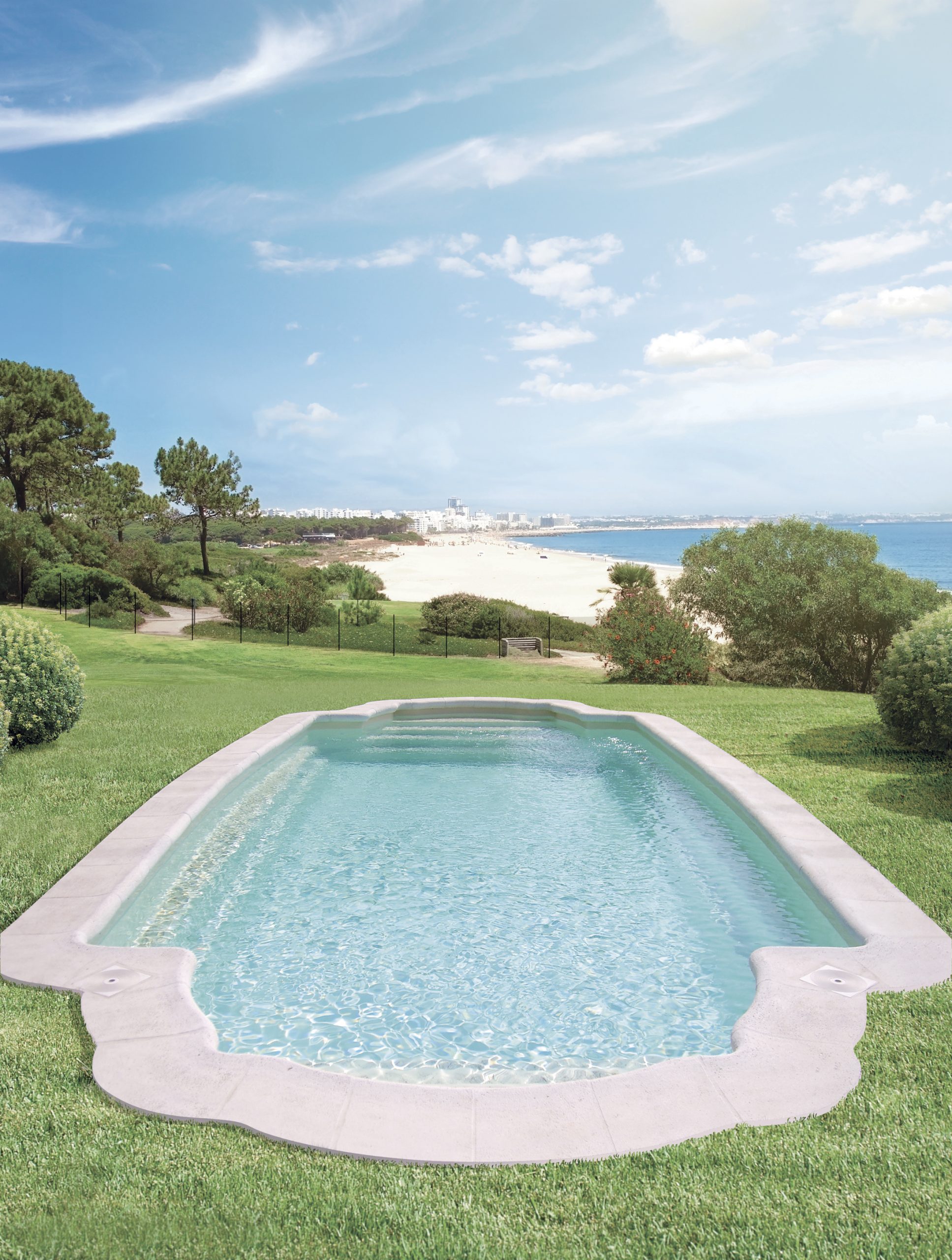 New Roman
Roman-staircased pools
Eternal classical beauty
There are families who dream of having a timeless, classic and elegant pool that never goes out of fashion and adds a truly stately touch to their home or garden. For them we have created New Roman, an innovative design with rounded shapes, which improves the aesthetics and functionality of the classic swimming pool with Roman steps.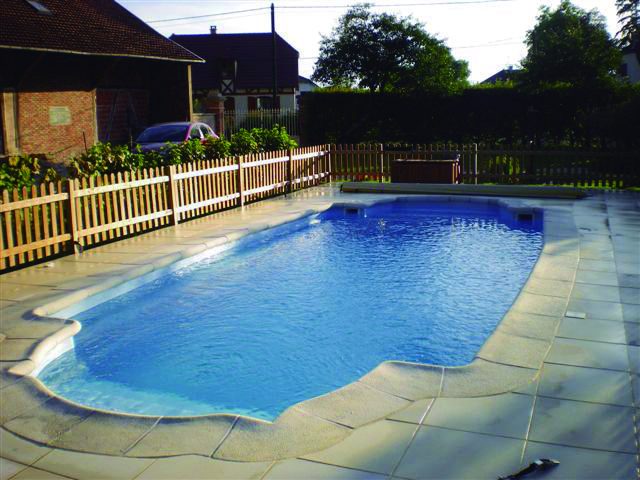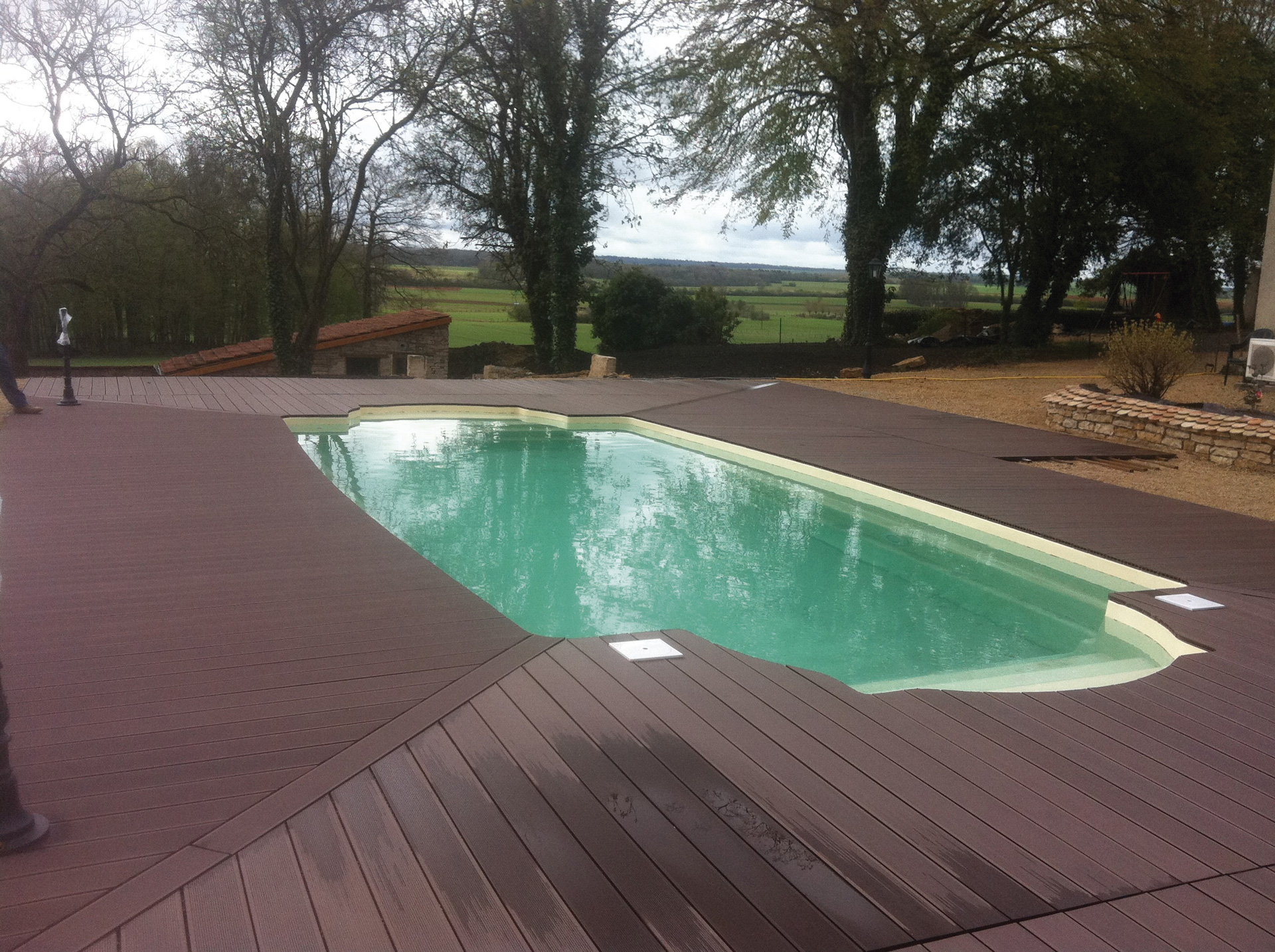 ---
Models
Click on each model to learn more about
its measurements in more detail.
Length
Width
Depth
Straight bottom
Sloped bottom
Click on the circles to learn more about this model.
Easy access steps
Non-slip over the whole surface.
Double relaxation point
A rounded recess for the relaxation of one person without impeding access to the stairs for other bathers.
Side access step
It covers the entire side of the pool to facilitate entry and exit.
Flat bottom at 1.50 m.
In this way, you can stand all over the pool.
---
---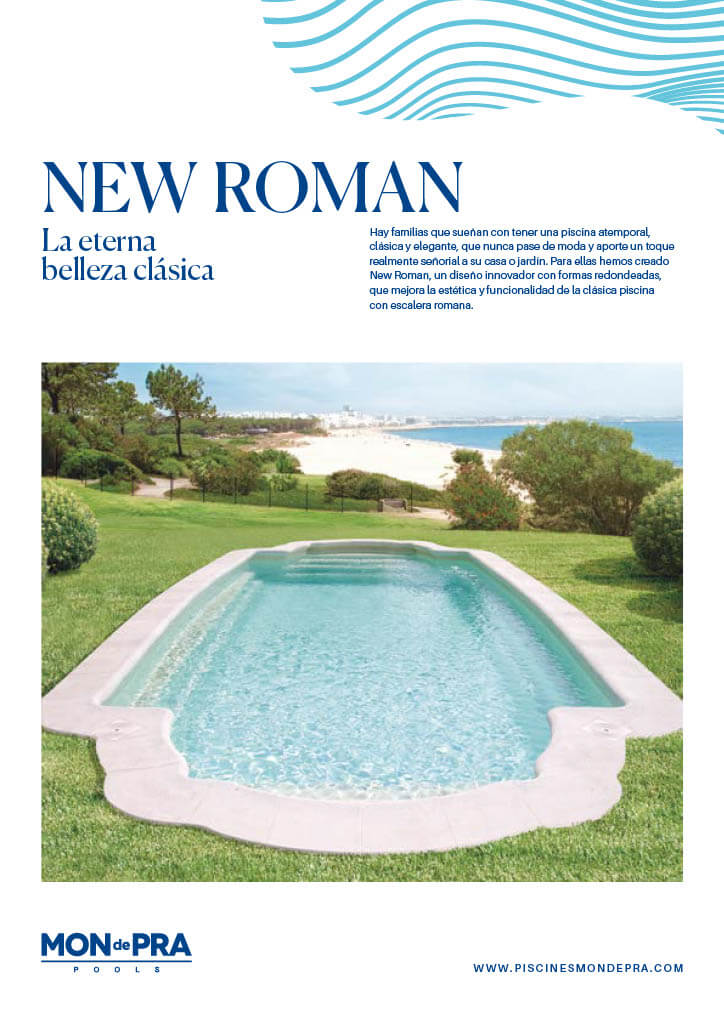 Download the product sheet for this product
Here you will find all the information you need and the models available to help you decide which Mon de Pra pool best suits you and your dreams.
Download our catalog here