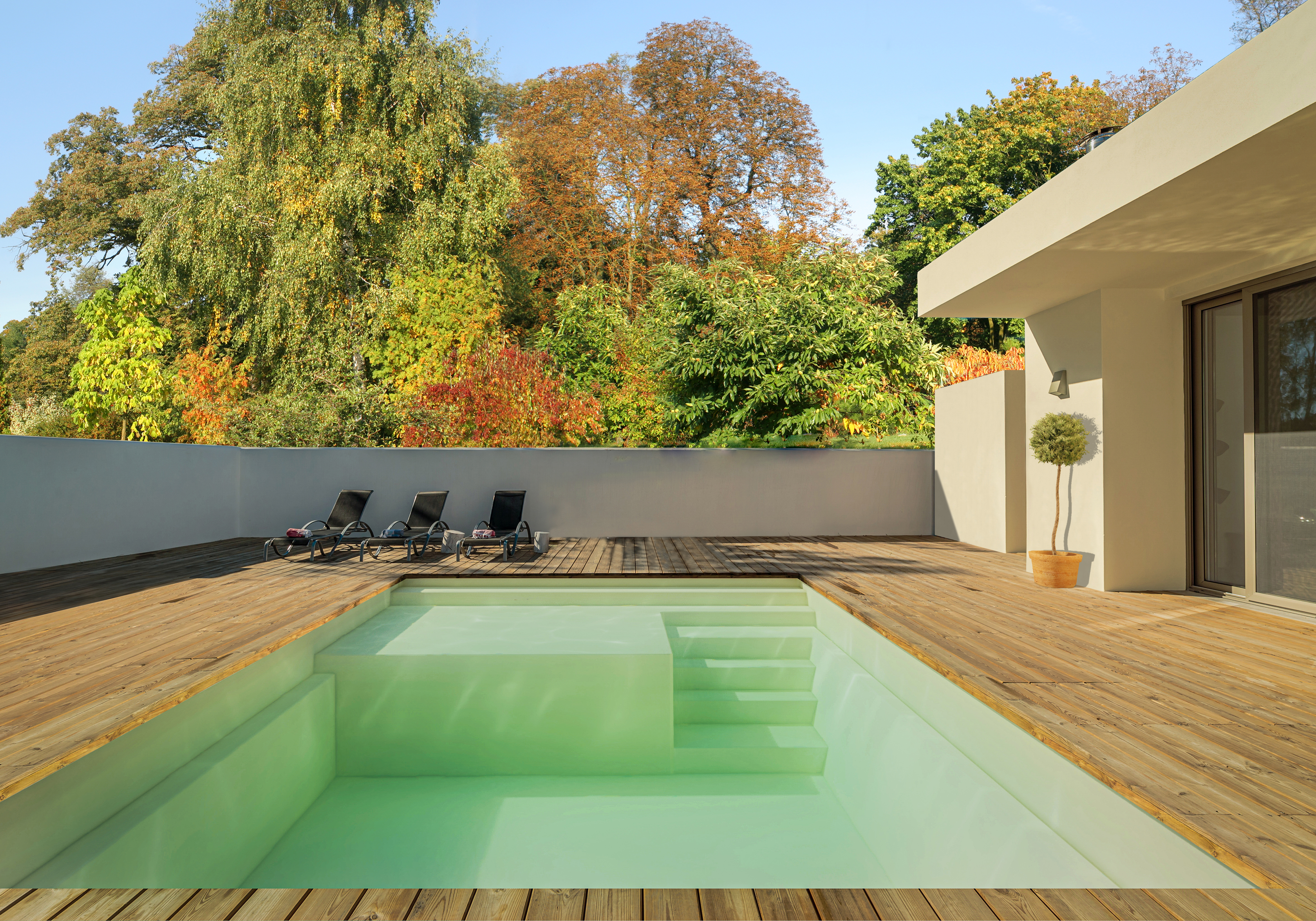 The ideal pool for sunbathing
Bay is a new pool concept that is very popular with our customers and their families. It has a larger, rectangular beach area, ideal for reading and sunbathing, and comfortable steps for people of all ages. The side also serves as a staircase railing. Bay is ideal for enjoying both its large bathing area and its private solarium.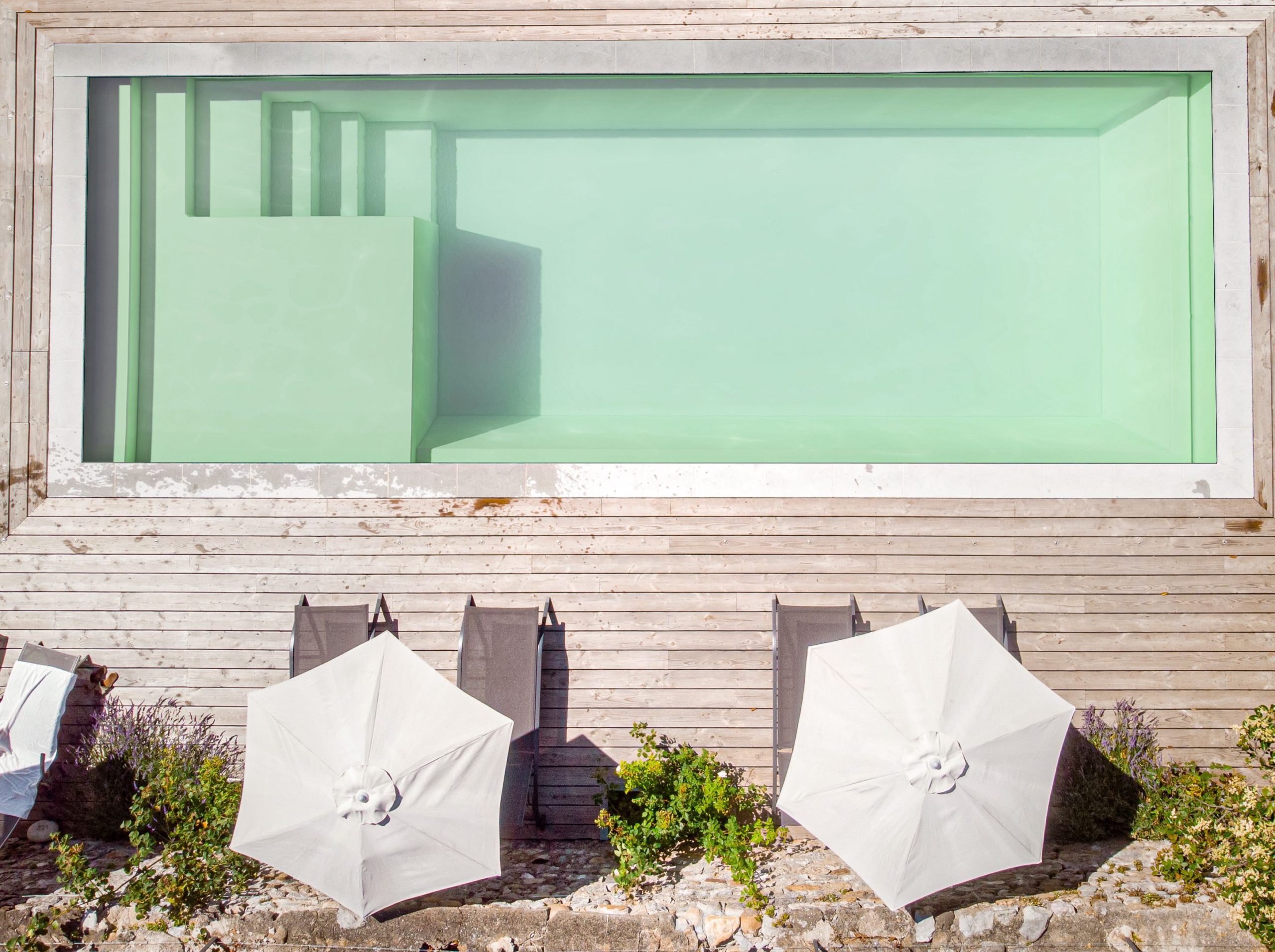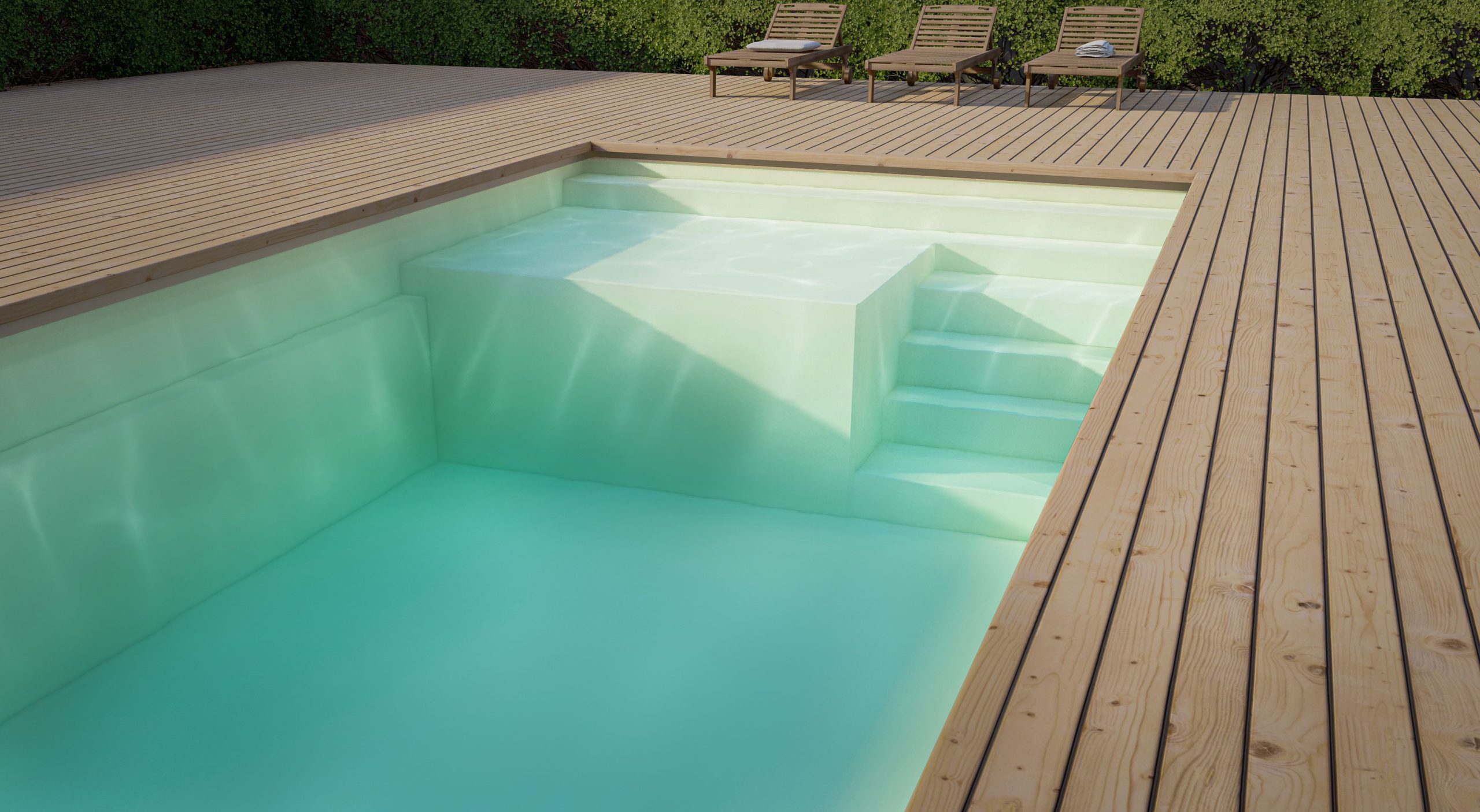 ---
Models
Click on each model to learn more about
its measurements in more detail.
Length
Width
Depth
Straight bottom
Sloped bottom
Click on the circles to learn more about this model.
Access step
First non-slip step so as to ease entry to the pool. It can also be used as a headrest for the relax lounger.
Bench
Wider step resulting in a small bench for comfortable seating.
Large relaxing lounger
A large sun lounger with anti-slip surface that fits three people perfectly. You can also add a hydromassage.
Security step
A convenient ladder for easy access to the pool. The design of the non-slip steps allows you to use the side of the bench as a handrail.
Security step
It covers the entire perimeter of the pool to facilitate the entry and exit of the water.
Flat bottom at 1.50 m.
In this way, you can stand all over the pool.
---
---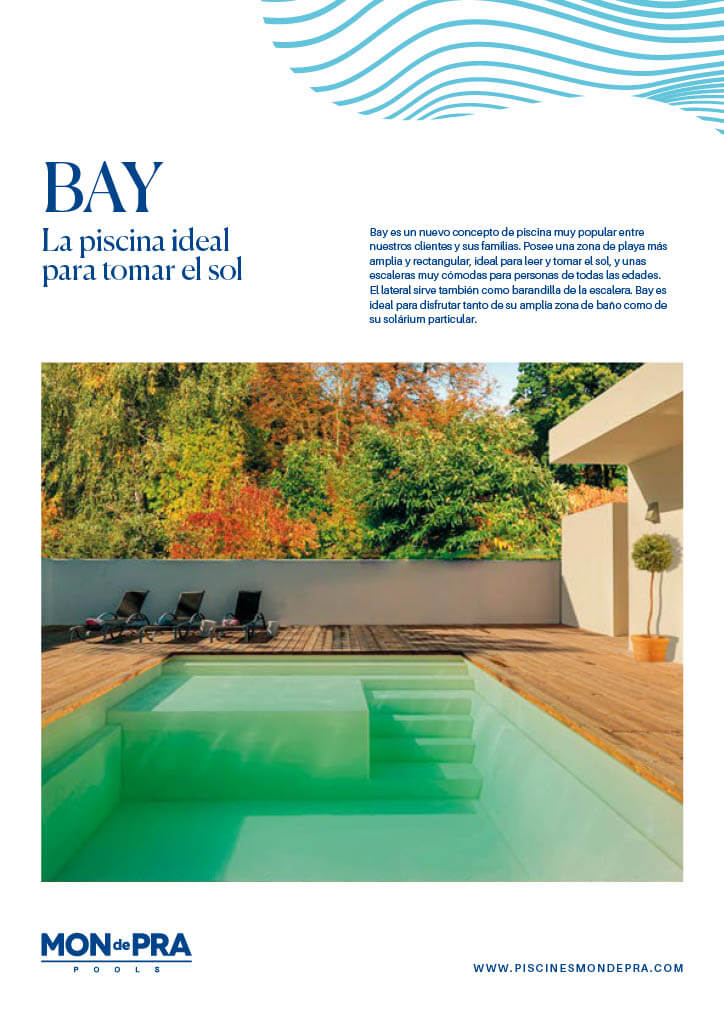 Download the product sheet for this product
Here you will find all the information you need and the models available to help you decide which Mon de Pra pool best suits you and your dreams.
Download our catalog here