The best protection for your family
If you live in a wooded area and you have small children or pets, we advise you to choose a Cover pool. The idea is to incorporate, in a series of our models, a space with the option ofstoring a self-floating, mechanised roller shutter cover, which is much more durable than an external cover. The outcome? A safer pool that is always clean and crystal clear.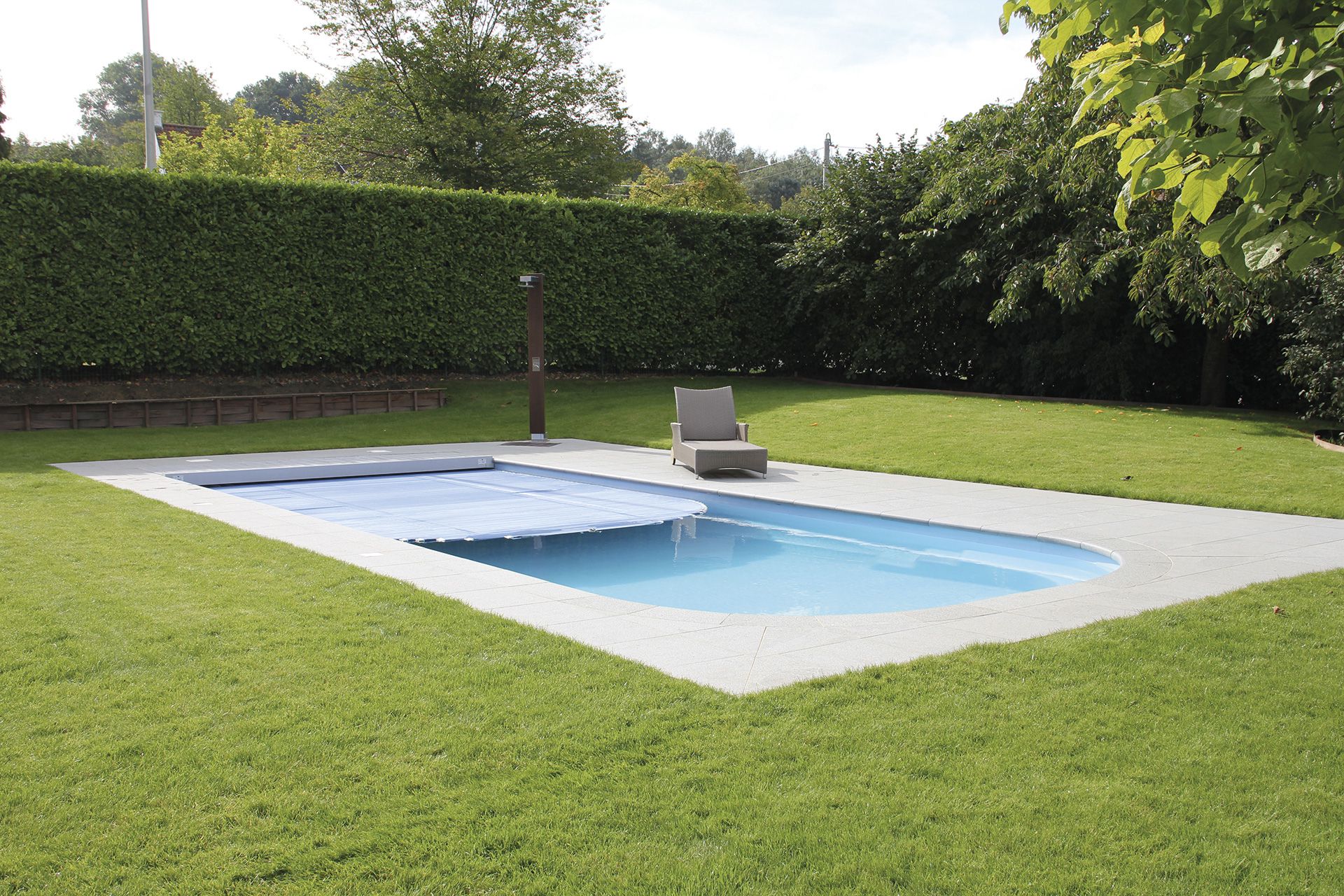 ---
Models
Click on each model to learn more about
its measurements in more detail.
Length
Width
Depth
Straight bottom
Sloped bottom
Motorised system
Integrated into the pool structure for perfect aesthetics.
Maximum speed
The cover unfolds and retracts in three minutes.
Maximum strength foils
Our pools are adapted to the best shutter systems.
Color customisation
For a perfect match between cover and pool.
---
---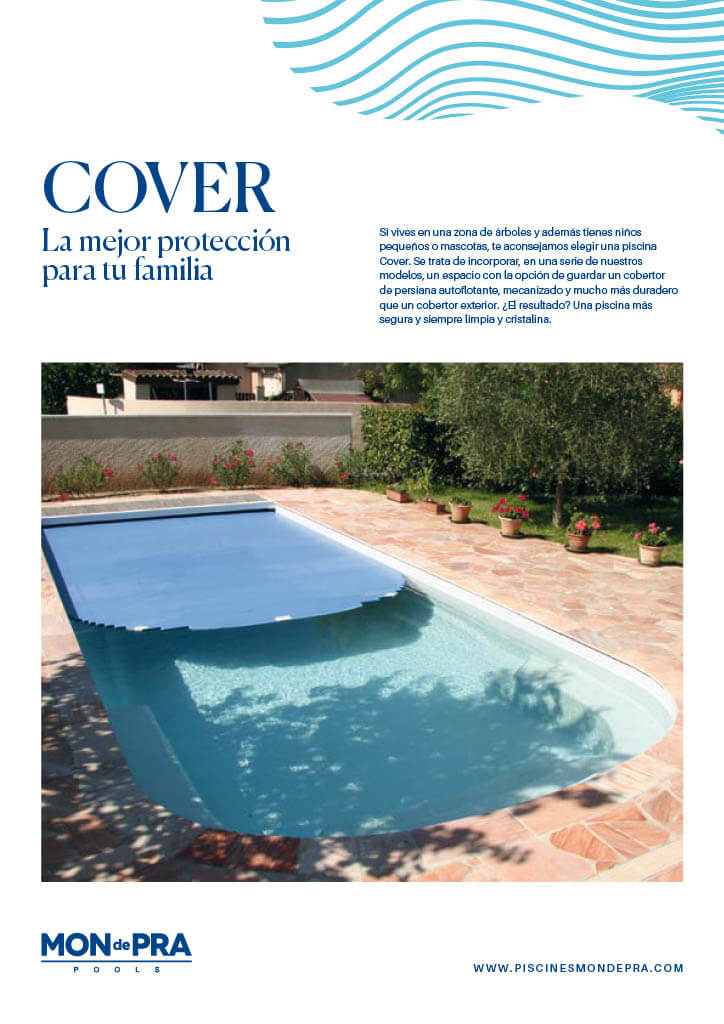 Download the product sheet for this product
Here you will find all the information you need and the models available to help you decide which Mon de Pra pool best suits you and your dreams.
Download our catalog here