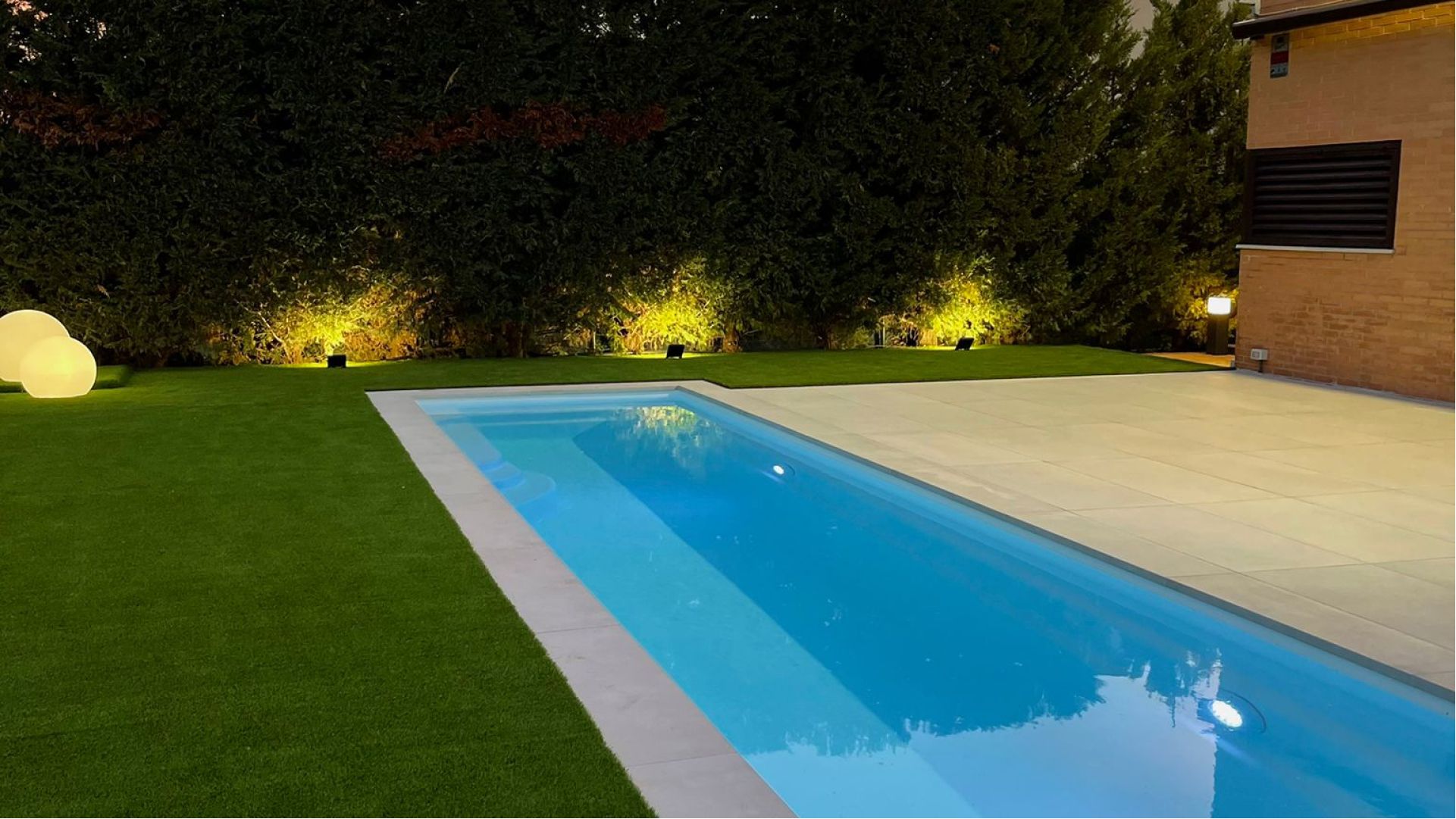 A swimming lane at home
Being the first monobloc lane pool on the market has its merits. With a sober, minimalist and elegant design, Lane is designed for continuous swimming. We wanted to build a pool for all those people who dream of swimming and doing sport every day as freely as possible and without leaving home. Goal achieved.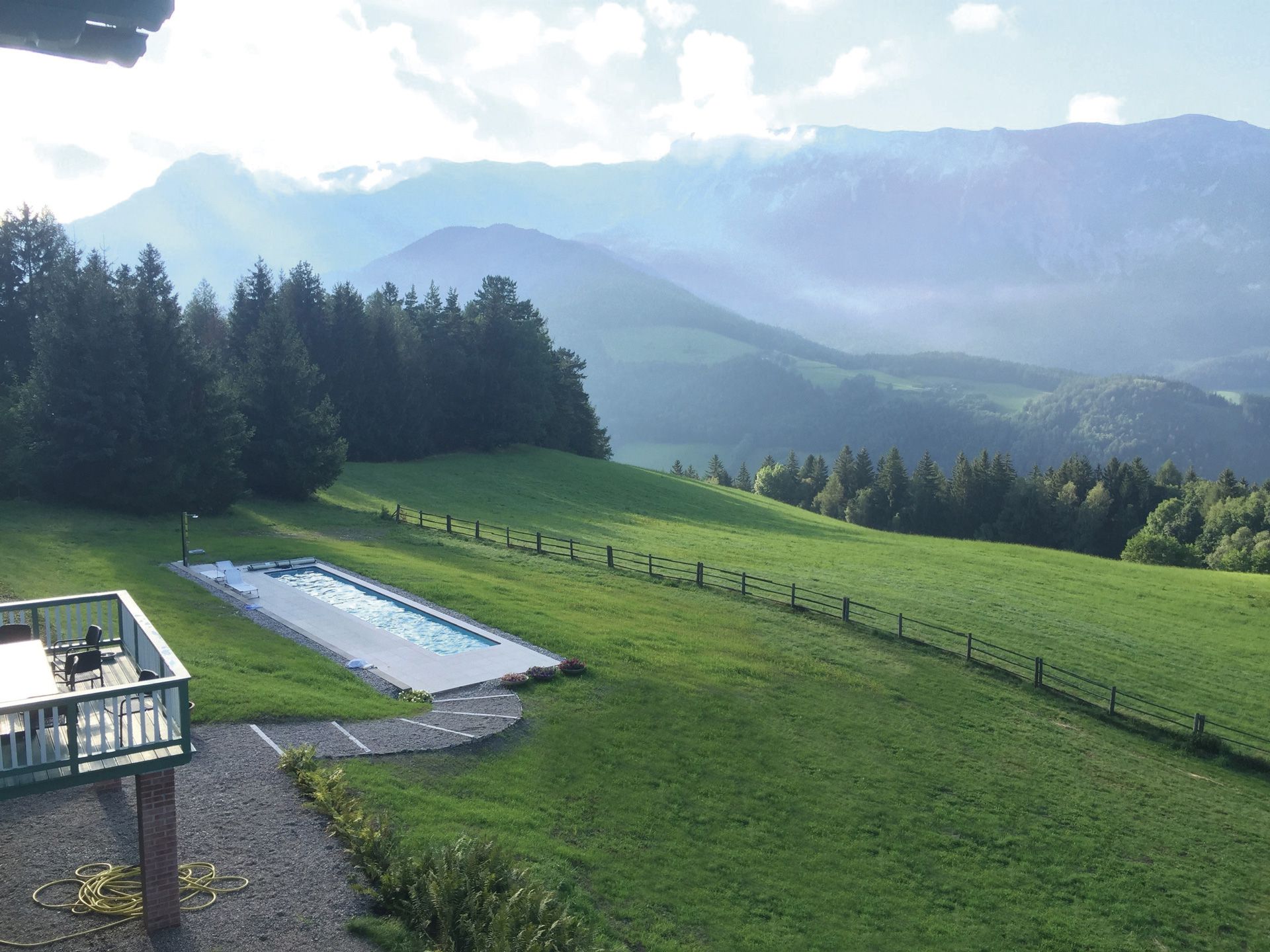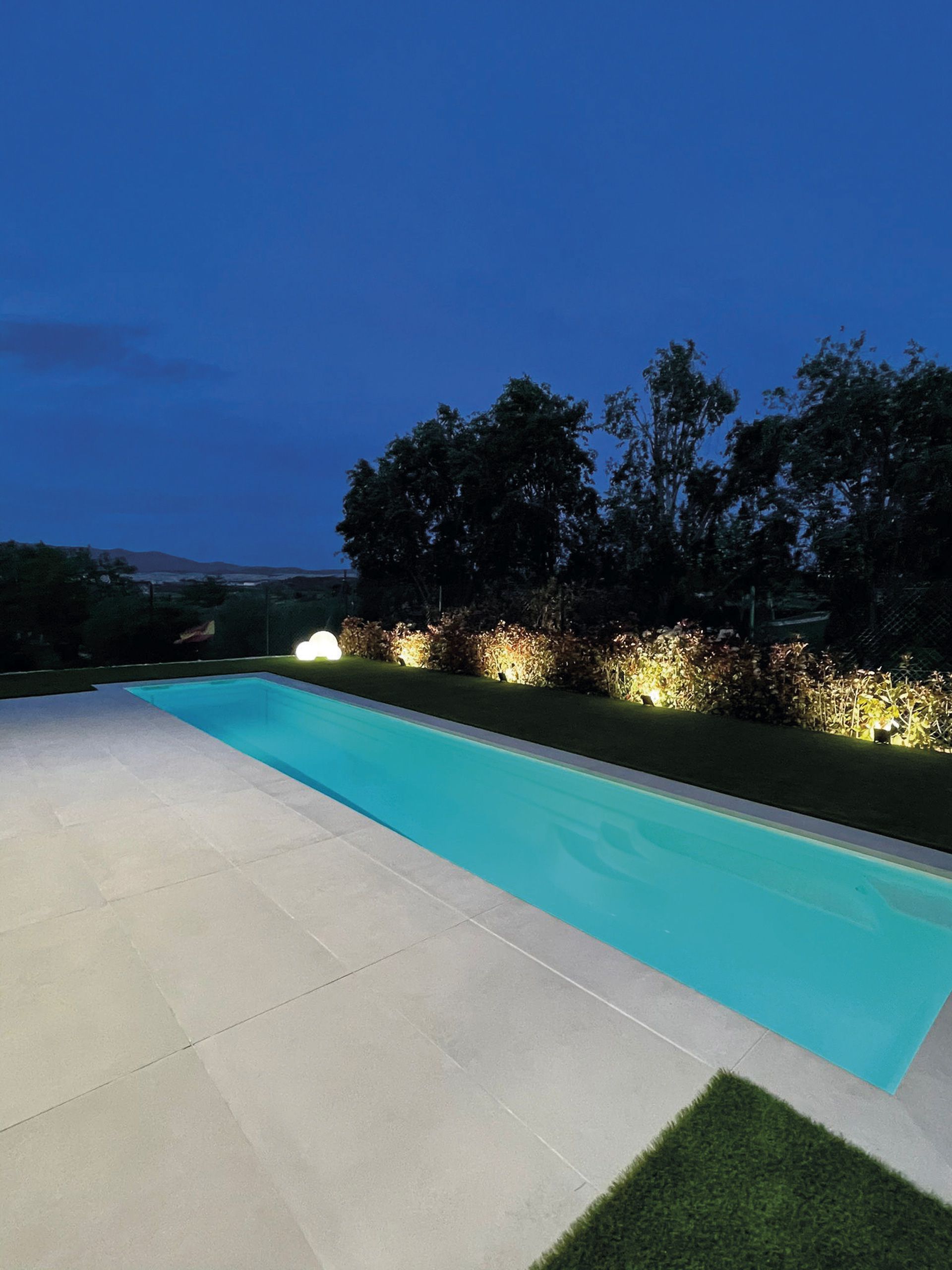 ---
Models
Click on each model to learn more about
its measurements in more detail.
Length
Width
Depth
Straight bottom
Sloped bottom
Click on the circles to learn more about this model.
Length
The great length of the pool (from 9.7m to 13.7m, depending on the model) allows swimming.
Security step
A larger, non-slip first step so as to easy entry to the pool.
Relaxation bench
By having the bench next to the step, one person can relax while another person walks around the pool again and again.
Access step
The harmonious, non-slip step imitates the movement of water and means a practical access to the pool.
Straight bottom at 1.50m.
This way, you can stand all over the pool.
---
---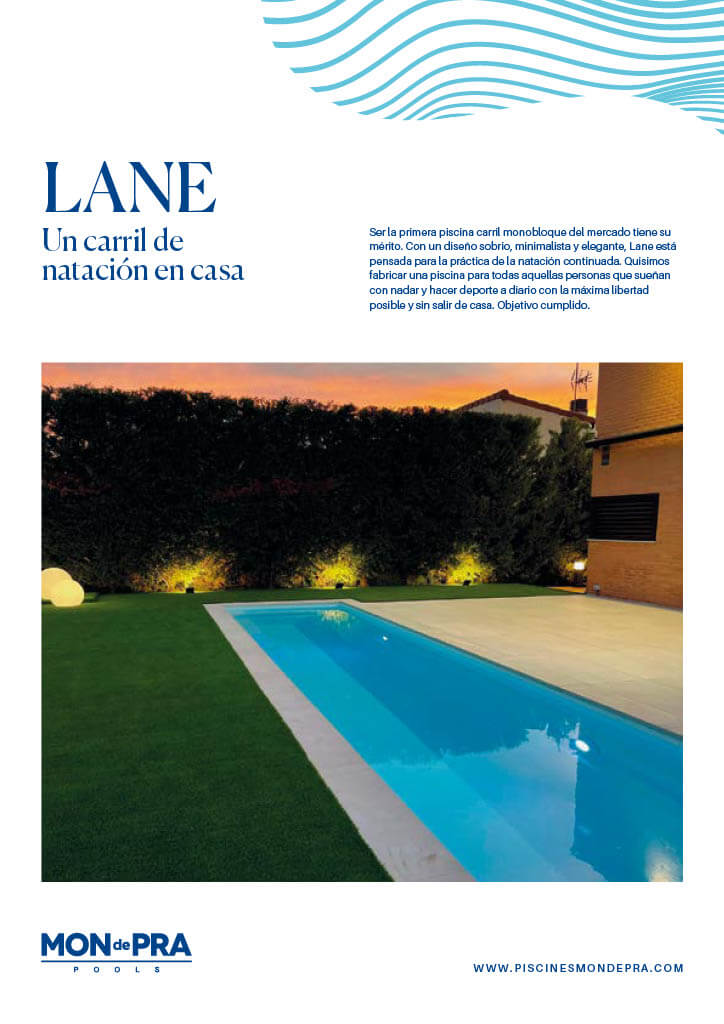 Download the product sheet for this product
Here you will find all the information you need and the models available to help you decide which Mon de Pra pool best suits you and your dreams.
Download our catalog here